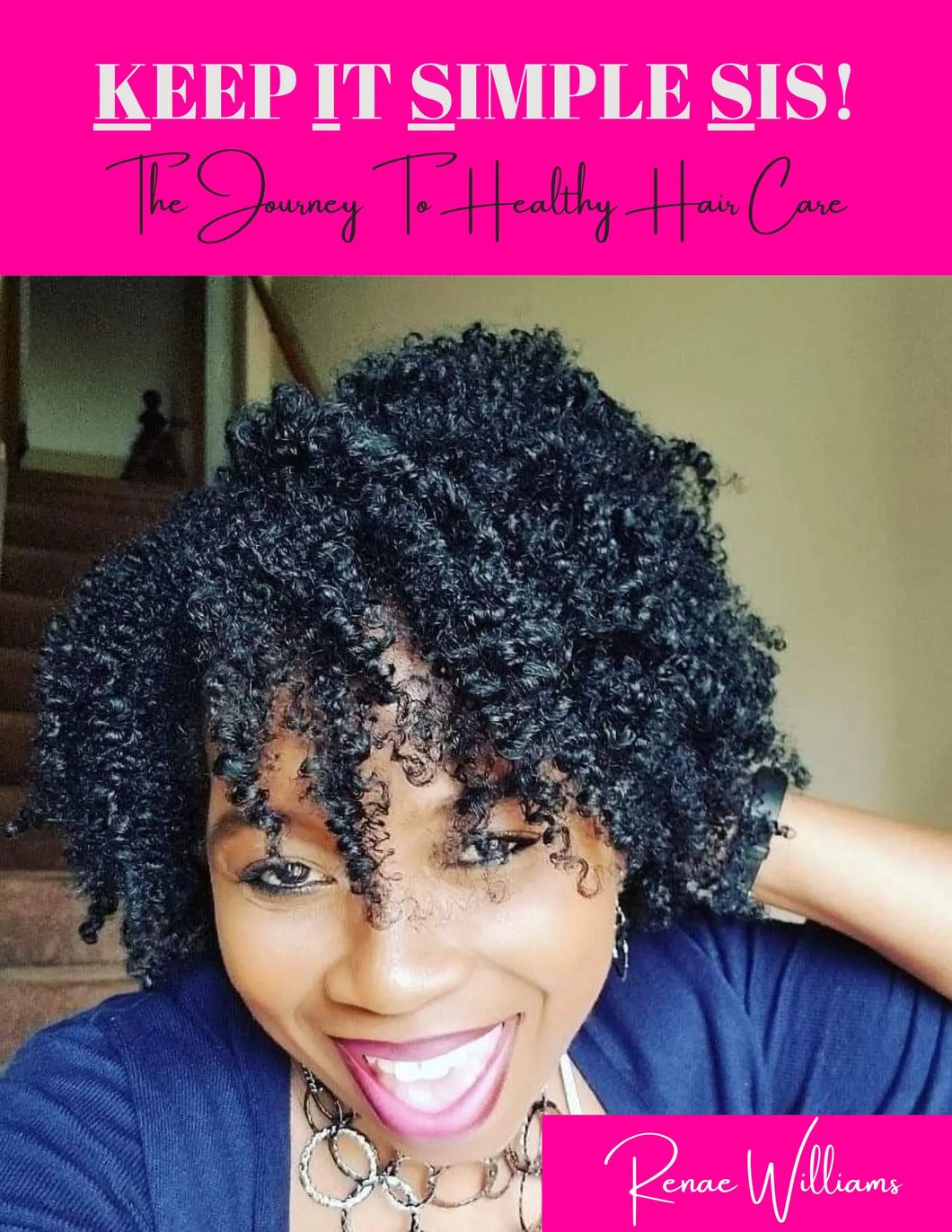 Keep It Simple Sis (KISS) From Big Chop To Popping Curls
Regular price $14.99 Sale
The Journey to Healthy Haircare and a Healthy Self-Esteem! 
When I was a kid, I was asked a question that most kids are asked. What do you want to be when you grow up? My answer was, I want to be a mom. My mother gently reminded me that I could be a mom AND anything else I wanted to be, so I decided that I would love to be a teacher.
I didn't pursue a career in education because well, you know.........Life!! 
To teach is loosely described as the ability to impart knowledge of or skill in; to give instruction in, to show or explain to someone how to do something.

Imagine my surprise when I finally realized that although I did not follow a path to teaching as a profession, I have literally had a passion for imparting knowledge my entire life.
What I know for sure now is that all teaching doesn't have to take place in the classroom. You can teach by simply sharing your knowledge of a thing or things with someone else from anywhere.
One of my favorite quotes come from Maya Angelou. 
When you learn, Teach. When you get, Give.
Come with me on this journey from BIG CHOP to POPPING CURLS and learn how a hair decision led me on a journey to self-discovery.
Let's take this journey together, but Let's Keep It Simple Sis.